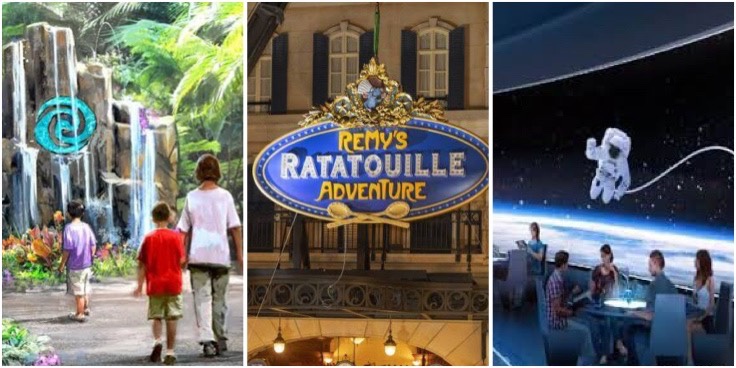 We are almost through with the first month of the new year. 2021 has definitely brought about some big changes regarding Disney. There is just so much to be excited about. Let's recap this past week of Disney news with our Weekly Roundup!
Here's How to Have a Great Day at Disney's Hollywood Studios– Walt Disney World Resort is a wonderful vacation destination for many. There are fantasy and adventure to be found at all four of Disney World's theme parks. But today we like to highlight a theme park that's a personal favorite of some Disney fans. Disney's Hollywood Studios is a theme dedicated to the magic of movies. So, what can you expect to see at Disney's Hollywood Studios? After recently visiting this Disney Park, we highlight a few recommendations of what you should do for a fun-filled day!
Why you Should Stay at Disney World's Swan and Dolphin Resorts– When planning your Walt Disney World vacation, one of the first steps is deciding where you'd like to stay. With all of the changes Disney is making lately, there are two hotels in the middle of Disney World that can meet your vacation needs! Here's why you should stay at the Walt Disney World Swan & Dolphin Resorts.
Take a Look at Tom Holland as Peter Parker in WEB SLINGERS: A Spider-Man Adventure Coming to Avengers Campus at Disneyland– Avengers Campus at the Disneyland Resort is supposed to open sometime this year. This new Marvel-themed land in Disney California Adventure will open with a pretty fantastic attraction. WEB SLINGERS: A Spider-Man Adventure will show Tom Holland reprises his role as Peter Parker, aka Spider-Man.
Disney Dining on a Budget- EPCOT Edition– 
Let's face it, one of the most important aspects of a Disney World vacation is the food! Walt Disney World Resort is home to some really outstanding restaurants, some of which can be rather pricey. A  Disney vacation can be really costly, but it's great to know that there are some great dining opportunities that won't break the bank. This is especially true for Disney's EPCOT park. Let's go over some of my favorite budget-friendly options at EPCOT with today's Disney dining on a budget!
Where to Get Your Coffee Fix at the Disney World Theme Parks– 
So many guests need to have their favorite cup of Joe before they start their day at Walt Disney World. While coffee is available at the Disney World hotels, you can also get some great coffee at locations in the theme parks! Let's talk about where to find coffee at the theme parks.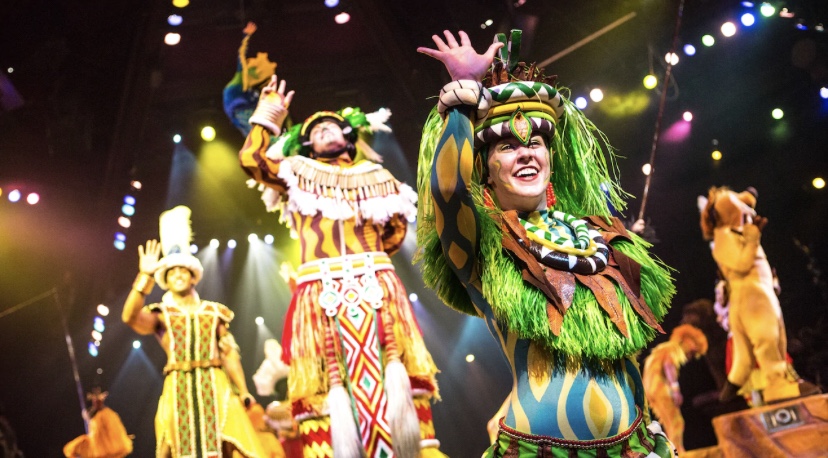 8 Muppet Movies You Can Watch Before 'The Muppet Show' Comes to
Disney+!- 
The Muppet Show is on its way to Disney+ and Muppet die-hards have been ecstatic about the news! If you're looking to brush up on some classic Muppet cinema, check out the following movies! They all can be found on Disney+, except for 'The Muppets Take Manhattan' and Muppets Most Wanted – leaving you just 6 at your fingertips! So 'Waka Waka' on over to your TV and play any of these timeless classics and hurry! The Muppet Show is on its way!
Where to Celebrate National Pie Day at Wlat Disney World– 
January 23 is National Pie Day! There are so many different kinds of pie, it can be difficult to choose a favorite. If you are visiting the Walt Disney World Resort, here's where you can celebrate this national day with a slice of your favorite pie.
We hope you enjoyed this week's Disney Addicts Weekly Roundup! Make sure you follow both Disney Addicts and Chip & Co. for all the latest Disney news!


This site contains affiliate links to products. We may receive a commission for purchases made through these links. Also As an Amazon Associate, I earn from qualifying purchases.

Related